TROUT GmbH's business model is based on R&D contracting in the aforementioned areas and on establishing our product range. We specialise in technical/scientific software and systems engineering according to specified methods and standards. Our interdisciplinary solutions require expert system understanding and extensive technical knowledge, as a matter of course. We are known for our comprehensive design, problem solving and delivery. We deliver solutions tailored to our client's needs. With services from consultation through to delivery we have been able to produce innovative solutions and would like to offer our services internationally through a commercial agency agreement.
With years of experience in biometric data processing, TROUT has extensive knowhow in incorporating artificial intelligence (AI) and machine learning in their innovative products and solutions. Two notable examples are VitaB where machine learning is used to acquire vitality parameters and to classify cognitive condition; and NivaB where non-invasive determination of blood glucose is performed by impedance spectroscopy and the application of neuronal networks.
TROUT is certified for electronics and system developments in the fields of automation, medical technology, defense and aerospace according to DIN ISO 9001: 2015. Find here our current certification certificate as PDF file
TROUT works closely with the universities of Kassel, Göttingen and Darmstadt, is always up-to-date with research and development and maintains intensive contact with semester and bachelor theses as well as industrial internships with students and graduates of the respective engineering sciences.
Consulting
Taking on the roles: program / project manager, quality manager, configuration manager
Products and activities according to standards (e.g. V-Modell)
Documentation according to standards
Development of technical offers
Emergency measures for critical (deadline, performance, costs) projects
Assessment of products & resources in the context of: restructuring, organizational optimization, reorganization
Methods and standards in software engineering and project management
Use of software tools in the development cycle of systems (requirement management to system test, also HIL & SIL)
Analyzes, Concepts
Defence
Testing (SW, HW, adapters, systems, off-line)
Simulation (training, strategy, systems)
NBC (sensors, evaluation / representation, spread / predictions)
FmEloAufkl (evaluation / display, simulation / moving objects, databases)
Guidance systems (SW, interfaces)
Communication (measurement technology / safety, dynamic LANs, APIs)
EMC (antennas, evaluation / predictions, booths / measuring devices, measuring procedures)
Robotics applications
Bus systems (CAN, Av.)
Missile control systems
Training (CBT, WBT)
Martin Bussas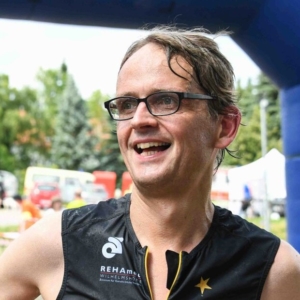 In 1992, Martin Bussas received a degree in Physics from the Technical University in Munich and started work as a software engineer. He has a Blue Chip corporate background, having started work at IABG Industrieanlagen Betriebsgesellschaft mbH in Ottobrunn / Munich.
In the following he worked, among others, for Rheinmetall AG:
Diagnostics: internal and external test system for vehicle electronics
Driver information system: interactive visualization of vehicle data in real time
Software: Overall concept of software for mission and logistics planning
and T-Systems International GmbH:
Analysis of a test system for vehicle electronics in the course of a consulting contract for a large South German automobile manufacturer
Advanced development of a planning and simulation system for functional testing of vehicle electronics in series production
During this time Martin Bussas led a variety of projects, developing and implementing software and hardware. At T-Systems he was part of the local management team, gaining extensive knowledge and know-how in management and business development
Hartmut Fischer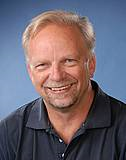 until 1975: Apprenticeship
A Levels
Internship
Studies
until 1984: Industry Activities at KMW, Thyssen, MBB (EADS), SCS (debis)
Development Engineer
Project Engineer
Project Manager
Assistent to the works manager and person in charge for EMC and computer aided production and test
Senior-Consultant
from 1984: Founder and managing director of a Software- & Consulting enterprise
Aerospace, defense and automation.
Taking on all roles in projects
1997: Sale of the enterprise as Management-Buy-Out to four employees
until 2004: Management consultant with a focus on emergency measures for critical high-tech projects (deadline, performance, costs). Business angel in the high-tech area and expert SW / HW.
Joint establishment of TROUT GmbH
With the foundation of TROUT GmbH, activities in the field of medical technology were strengthened, including the development of a system for the non-invasive detection of blood sugar levels and a pilot project for vitality data analysis.
300 projects software development, e.g. B. Radio astronomy station, missile systems, process automation, automated test systems for medical technology products, ECM / EW / EMC systems, Internet applications etc.
20 projects hardware development, e.g. B. Interface for optical sensors, bus interface for vehicle bus systems, antenna calculation and construction, GPS interface, etc.
Approximately 200 projects advice, e.g. B. Assumption of management roles in projects (PM, QM, KM), expert opinions, analyzes, concepts, documentation according to standards, Corporate reorganization, (technical) offer preparation etc.