UAV (Unmanned/Uninhabitated Aerial Vehicle) or drones are used to an increasing degree for tasks of observation, measurements by different sensors, for photographic verification and, in addition, for various tactical tasks combined possibly with air strike ability as UCAV (Unmanned Combat Aerial Vehicle).
TUAV (Tactical Unmanned Aerial Vehicle) are usually medium sized drones with a weight of up to 300 kg and operating distances of 200-500 km. Usually, they are starting not self-sufficient but rather supported by catapults and/or by booster rockets.
Read more about MAUAV
Predominantly, the objective of the project is the development of a UAV of newest technology, consequently modularised and easily adaptable to different tasks. In the Mission Adaptable Unmanned Aerial Vehicle (MAUAV) project the planned UAV shall be within the range of the TUAV.
System Features
Consistently modularised.
Easy to adapt to different missions – surveillance or combat.
Easy to update to new technologies.
Consistent usage of existing and proved technology.
Consistent usage of COTS (commercial off-the-shelf ) parts.
Usage of proved and high quality components.
High quality system for low costs.
Low RADAR profile.
Easy series production, based on PREPEG (Carbon fibre).
System prices against comparable systems about a tenth.
Payload against comparable systems about factor 2 at minimum.
Cruising range at minimum 500km.
Simulation and training included.
Increase of payload by at min. 100%.
Increase of mission time by at min. 100%.
Weight of body at min. -30%.
Disadvantages of present UAVs:
Predominantly developed for one case of application and for special requirements developed.
Not modular.
Not simply adaptable to new technologies.
Basis of developments and thus the assigned techniques is approx. 1998/99.
The graphics show a selection of the design study for MAUAV.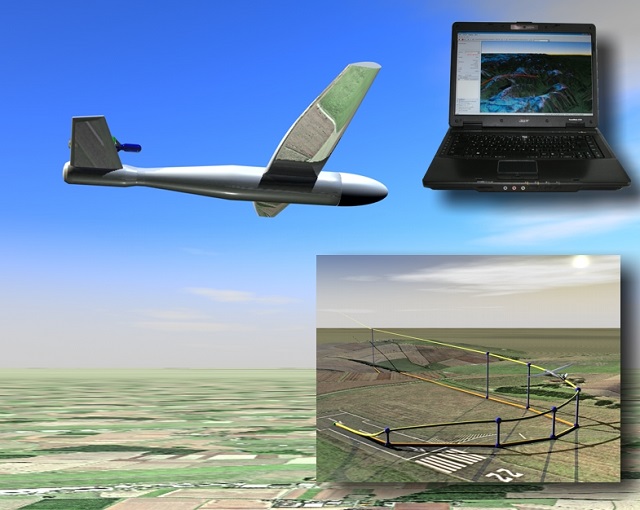 Links
Fischer, H. and Völkel, A. (2010): Gedanken zu einem Paradigmenwechsel in der Entwicklung und im Einsatz von Drohnen (UAVs) In: zugleich – Zeitschrift der Artelleriegruppe, Sonderheft STF  (2010), pp. 33-36.